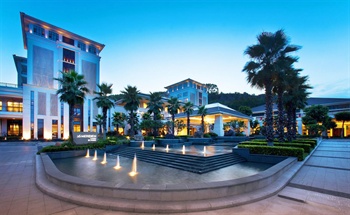 Visitors to Xiamen will find that the Le Meridien Xiamen is a fantastic accommodation choice. For guests wanting easy access to the Huli Industrial Park Area and Free in-room Wi-Fi, this hotel ticks all the boxes.
The hotel is conveniently located just 7km from Xiamen Railway Station and 10km from Gaoqi International Airport. Xiamen Science Museum is located approximately 5km away.
At the end of a busy day, travelers can unwind and relax in the hotel or go out and enjoy the city. For guests' convenience, airport pickup can be arranged.
Germaphobes can rest easy - the level of cleanliness is highly rated at this hotel. This hotel is particularly popular with those traveling with families.